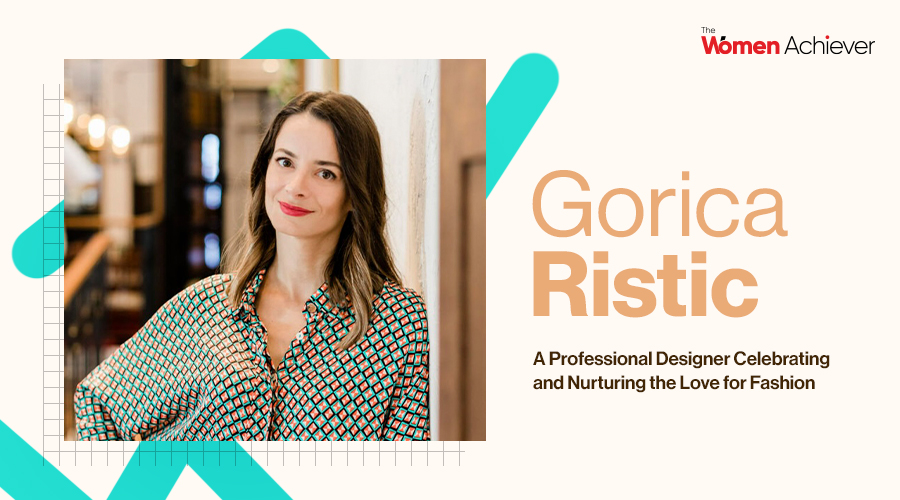 Creative Collective is a Dubai-based womenswear brand with a love for minimalistic, modern, and abstract design. It is a fusion of modest fashion and urban architecture with a focus on clean silhouettes and extraordinary patterns. The company's designs explore the space around the body in a playful and stylish, yet feminine way, challenging the mainstream idea of body shapes.
The collection is based on multi-functionality. Each dress gives you an alternative ensemble every time you put it on. Dresses, Kaftans, and Blouses can be deconstructed and recombined, giving you the possibility to create your styles and color combinations. It reflects simplicity, streetwear, modest fashion, high-end, and sustainability. Creativity and sustainability are the heart of the brand and even though the fashion industry is facing multiple challenges during the pandemic, Creative Collective is continuing to underline the personalities of women all over the world through a unique style.
A Fashion Designer with Exemplary Vision
Gorica Ristic is the Founder of Creative Collective. She is an accomplished Serbian fashion designer with over 12 years of experience in the fashion industry. After working for one of the biggest fashion companies in her home country for almost seven years as an awarded professional, she moved to Dubai and continues to build up business relationships with internal and external business partners. Recently, she launched her fashion brand Creative Collective and successfully runs a fashion consulting agency.
The most interesting fact about this collection is: the ideas are born during one of the most difficult periods that the world was going through in 2020. Gorica simply could not just sit at home and wait for the lockdown to be lifted, instead, she thought of new ideas that were translated into new designs day by day until Dubai reopened.
Orchestrating the Journey through Strong Passion
Gorica is strongly focused on completing tasks accurately in a fast-paced environment with conflicting deadlines. She is an inspiring and conscientious leader with a strong background in team development, product development, driving business strategy, and customer satisfaction. Gorica tries to help start-up fashion brands/designers to achieve international success, as well as established fashion companies. She likes to say 'Fashion is my passion' and is always highly motivated to implement her knowledge and experience while working with others. There are so many opportunities for small, growing UAE-based fashion brands to expand internationally, as there is an interest from the rest of the world. Her consulting agency offers services including product development, sampling, textile sourcing, manufacturing, branding, social media marketing, photography, videography, business strategy, marketing, andb2b sales opportunities. 
She works to build relationships and create alignment with external partners, (textile suppliers, printing companies, garments manufacturers) from every textile-producing country (Serbia, Dubai, Turkey, Germany, Italy, France, China); external designers, and personalities to achieve desired brand direction and product execution. Her main idea is to connect the Middle East fashion industry with worldwide known textile companies/suppliers she works with. 
Some of the key achievements of Gorica are as follows. 
– The award for the best brand style 2009 during fashion week in Serbia
– The award for the best brand collection 2011 during fashion week in Serbia
– Moved to Dubai in 2015
– Member of Dubai Business Women Council (DBWC) 2022
– Opened her textile and ready-made garment trading company 2018 in UAE
– Launched her fashion brand in 2020 and participated in Copenhagen fashion week digital edition in February 2021
Swimming through the Heavy Tides of the Pandemic 
Gorica reveals that the most challenging period they faced was the quarantine time in 2020. Borders were closed, so were the companies across the Middle East. Her textile trading and garment manufacturing stopped. That was the most difficult time for all fashion companies, especially, start-ups or individual designers. She says, "We were working extremely hard during 2019 with the idea of expanding fashion influence internationally, booking many fashion events, and creating wonderful collections from modest to ready-to-wear, from handmade and sustainable to limited edition for mass production." Unfortunately, she had to pause all her activities until 2021.
Being a "Good Example" is the Key to Leadership
Gorica states that every leader should be a good example to the other employees and colleagues. They should motivate, inspire and help them to achieve goals together as a team. 
She likes to work with her colleagues, tailors in production, and pattern-makers and enjoys the time spent with them in the workshops, warehouses, or design studio daily. They are a multinational team and it's such a nice and vibrant environment to create, learn, and share experiences.
Minimal Wardrobe at its Best
Gorica remarks that Creative Collective is a contemporary ready-to-wear brand that provides strong, sophisticated, and modest women's style with a minimal wardrobe focused on clean cuts, and unique details for classy and elegant day–to–night wear. Buy less and get more is a brand message. They produce timeless pieces.
Denting the Wearability Space with Technology 
In Gorica's opinion, technologies are changing the way people shop through social media apps and retail stores. Connecting with the consumers is no doubt imperative to a brand's success, and offering them new shopping experiences, meeting their needs, demands, etc, requires constant research of new trends, not just in fashion but new technologies, a popular movement in the world that might have an impact on consumers behavior. Moreover, mass-made and fast fashion seems to be gradually slowing down. As this trend continues to rise, it makes less and less sense for companies and brands to keep producing large quantities months in advance. A customer's real life becomes increasingly intertwined with the digital world, and many designers and brands must embrace the latest technology to push the limits of manufacturing, production, marketing, and wearability.
Embracing Fresh Trends in Fashion
Gorica asserts that UAE is home to 200 nationalities, creating a uniquely diverse culture of creativity and innovation. There is an ever-increasing number of UAE-based fashion designers and online fashion brands embracing fresh trends and perspectives in the fashion industry. She continues that Dubai particularly is surely escalating to become the world's next retail capital. The e-commerce industry too has picked up a great pace. 
Focus on Goals, A Must for Emerging Leaders
Gorica advices women leaders to focus on certain goals they would like to achieve. She asks them to just focus and use all their knowledge, experience, and connection to build up a suitable strategy for their business. "Feel free to ask for advice, learn, and implement, feel free to talk about your business, products, and service, and be your brand representative," she concludes.
 Quote:
"Focus yourself to get things done"
– Gorica Ristic, Founder of Creative Collective
 Management
Gorica Ristic, Founder of Creative Collective
URL