The Women Achiever 30 Under 30 Awards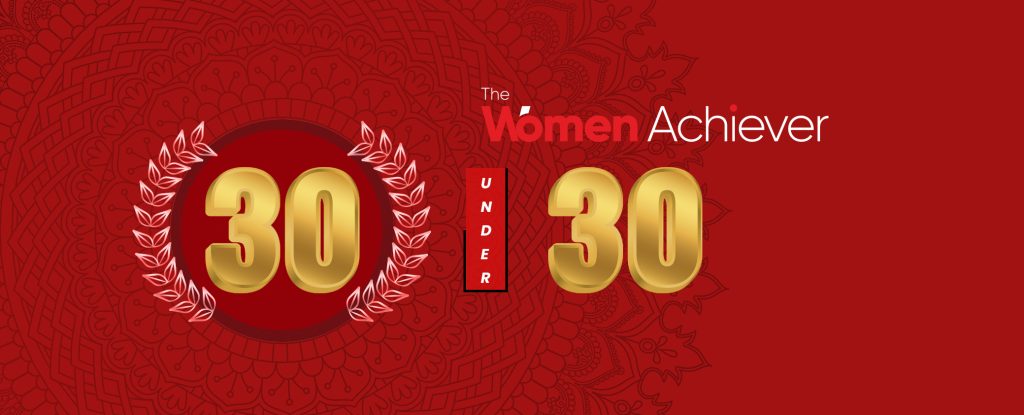 The Women Achiever is a leading source of news and insights focusing on advancing and achieving women in technology and other sectors. An influential and iconic media brand, The Women Achiever is dedicated to offering a bold feminine perspective on society, politics, technology, health, education, digitization, and art. The magazine presents exclusive content and strives to deliver encouraging dialogues and critical perspectives in our monthly magazine issues.
What is the women achiever 30 Under 30 awards?
The Women Achiever 30 Under 30 Awards will recognize women who are turning ideas into solutions, challenges into mission and learning into disruption with new-age leadership. Every submission for the 2023's '30 Under 30' will be individually evaluated by a team of Women Achiever editors and analysts. Grab the opportunity now to be named as '30 Under 30'.
Leaders and Organizations may apply under the mentioned industry and categories and must exemplify the impact of innovation on their business, their industry, and the broader culture.
The Women Achiever 30 Under 30, Class of 2023 Categories
AI and Automation

Business

Career

Coding

Data Science and Robotics

Digital Transformation

Entertainment

Fashion

Food & Drinks

Health & Fitness

Innovation

Insights

Leadership

Lifestyle

Media and Entertainment

Sports

Technology

Travel

Uncategorized
The participation cost is $2000 and includes the benefits and features mentioned below.
Magazine Publication : 31st June 2023
Press and media coverage : 20th July 2023
Brand exposure: The 30 under 30 awardees list will appear in the June issue of women achiever magazine and on thewomenachiever.com. Every month, thousands of women professionals, executives, entrepreneurs, investors, consultants, and research professionals visit www.thewomenachiever.com. The website averages over 1 million unique visitors monthly with over 1.5 million visits.
Recognition : The 30 under 30 leaders will receive a certificate of participation and the profile will be highlighted and positioned on our website forever.
Thought Leadership : All 30 under 30 women leaders will get an opportunity to contribute two articles to share their viewpoints & thoughts on any industry in the future with our audience.
Press Coverage: The featured leaders will be promoted through press and media channels offering extensive recognition in the industry.
Business Gains: Industry recognition of being named as 30 under 30 can be a boost up to your innovative product's Sales and Marketing channels, Fundraising and M&A initiatives. It will also help your company attract top talent in the industry.
We suggest a word count for certain sections, and ask that you be as concise as possible when responding to the questions. We are looking for a combined answer of all questions between 500-1000 words.
We accept PayPal/Wire Transfer. Please send us an email on the confirmation of participation to send you the payment details.
Still have a question? We are happy to help. Just email us at ayushi@thewomenachiever.net